WE DESIGN TO SATISFY THE CUSTOMER.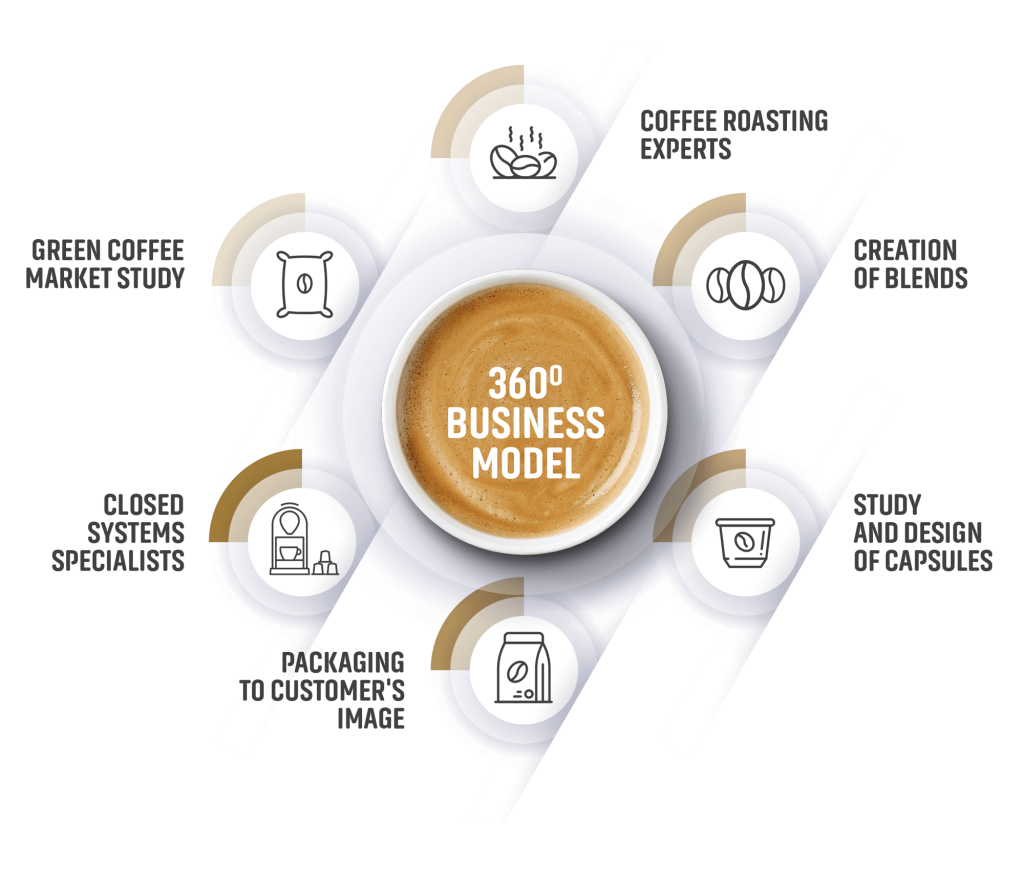 At Kaffa we are not only coffee experts, we are experts in the whole process from green coffee bean to capsule, using state-of-the-art instruments and machines that will make your green coffee the best coffee experience in the capsule. It is not enough to know how to make a blend or how to roast to obtain an unforgettable coffee. You have to know how to grind, degas, and study the best materials and ergonomics of the capsules.
Blend development
Our process starts with a careful selection of raw material, studying the sensory profile of each origin in order to obtain the blend with the desired sensory profile, maintaining the quality of the raw material over the years, to offer our customer a consistent and quality product. Our product development team specializes in replicating existing products or developing new blends. We tailor the blends to meet the customer's requirements, and can offer certified, uncertified, or specialty coffees.
We select the raw materials, through a rigorous quality control, design the ideal roasting curves of each origin, maximizing the sensorial profile of each coffee, and exponentiating what each origin has to offer in the cup as a single origin or in a blend. Each origin has a specific sensory profile, and with the ideal roasting curve we can take advantage of the acidity and the aroma of flowers and fruits of the Arabica varieties, and emphasize the body, bitterness, and nutty aroma of the Robusta varieties.
Coffee capsule
After the intensive study of our raw material and the development of the roasting profile suitable for each origin, it is important to study the behavior of each coffee in the capsule, defining the grinding curve that allows the correct extraction of the coffee into the cup and the correct degassing time. To this end, our R&D team studies the influence of roasting on the grinding and degassing profile, defining the ideal grinding and degassing curve for each coffee and each capsule.
Beyond coffee, Kaffa and its R&D department invests heavily in the study of new materials to improve the product and make it more sustainable, while ensuring the quality of the coffee. In addition to studying new materials, Kaffa is always studying and analyzing the compatibility of its capsules and developing new capsule designs to offer the customer new closed systems.
RIGOR, DEMAND AND PERMANENT COMMITMENT MAKE KAFFA THE COMPANY IT IS TODAY.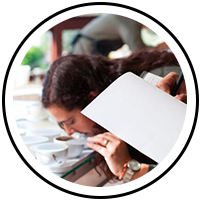 Control before shipment and on receipt of the green coffee:
⇥ Analysis of defects, granulometry, moisture and sensory analysis in the cup
⇥ In our team we have 2 Q-Graders, being the only industry nationwide to have this type of certification.
A strict quality control is performed to all roasts:
⇥ Humidity and color analysis
⇥ Sensory analysis for approval of the first roasting of each contract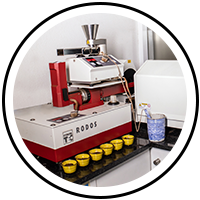 Strict quality control is performed on all milled blends:
⇥ Analysis of the grinding curve in a laser measuring particle meter
⇥ Color measurement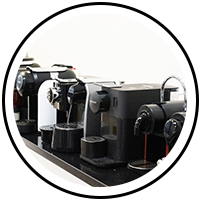 Strict quality control is performed on all batches produced:
⇥ Oxygen control, tightness, weights, extraction time, performance in the extraction machine and sensory analysis
⇥ We have all machine models on the market of all systems produced in Kaffa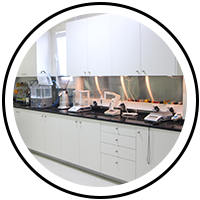 Product shelf life control is performed up to 6 months after the expiration date given to the product